The inaugural Wake the Dead Bash was a Spooky Success!
With the help of some incredible partners SPMH (now Friends of Music Hall) pulled together a fun and fang-tastic night! Join us in a look back through stories, and through photos which are in the slideshow at the top of this page, and on the Wake the Dead Event page.
The Magical and Mighty Wurlitzer
Late Halloween evening, when talented organist Trent Sims took the stage in the Music Hall Ballroom and played J. S. Bach's Toccato en Fugue in D Minor, you could hear a pin drop in a room that, moments before, was a party scene. Costumed guests stood wide-eyed and spellbound, pulling out phones to capture the moment that this astonishing instrument soloed that evening.
This was the moment everyone waited for: The Mighty Wurlitzer Organ stood alone in a stunning way. And, with jaws dropped, star-struck party goers enjoyed every second of it, thrilled to hear the tenor of its flutes and chimes escape the panels behind the original Albee Theatre grate cresting the beautiful ironwork on the north face of the Ballroom.
No Tricks – Just Tasty Treats and Ghoulishly Delightful Entertainment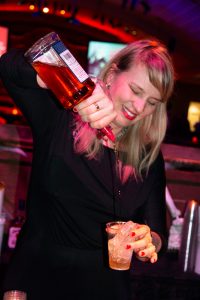 Molly Wellmann, local famed mixologist and author, shared her Fall cider and bourbon drink on that gray rainy night. Like everyone in the ballroom that night, Molly too was overwhelmed by the Organ's history and musical magic.
Trent Sims charmed audiences as he pulled out all the spooky stops for our Young Professional Choral Collective who in full costumes crashed the Bash with fun songs like Time Warp!
Our incredibly entertaining Emcee, Brock Leah Spears put a spell on us all and kept the fun going as she spread glamour to all the ghouls that Halloween evening.
Three mini ghost tours were provided that night from Judy Knuckles and her Cincinnati Research and Paranormal Studies associates. They all bravely shepherded guests through the dark and historically haunted corridors of this hall!
Framester set the stage and captured the fun in delightfully festive digital framed keepsakes. DJ Toad kept the music pumping when the choir and organ needed a dance break!
The CAA staff excitedly joined in on every planning, ticketing and design meeting, and brought the vision to life inside the Ballroom that night. The Cincinnati Arts Association manages Music Hall, and their partnership in events and promotions is much appreciated.
Our thanks go out to each person and organization who helped shape this event, or lent a hand with promotion and outreach!
How the "Bash" Came to Life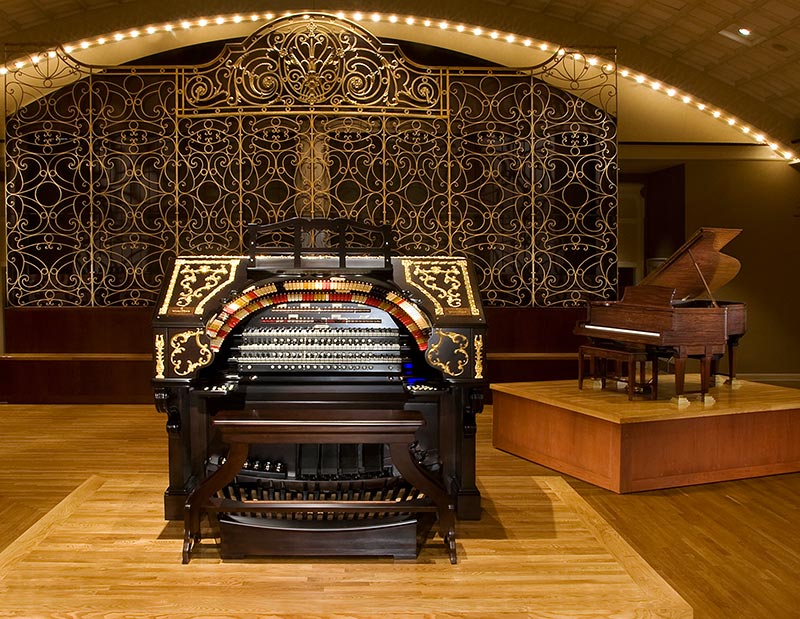 The Albee Mighty Wurlitzer Theatre Organ had been in storage for many years when a generous, anonymous donor provided funding to bring it back to life. Following nearly two years of restoration by Ron Wehmeier, it was dedicated in Music Hall in 2009. Since that time, concerts have been held twice a year to select, appreciative fans.
Surely this amazing music machine deserved more play and a wider audience!
Friends of Music Hall (formerly SPMH) board members Holly Brians Ragusa and Brett Stover were generating ideas for expanding our Wurlitzer concert audiences. They had planned a Halloween "Spooky Tunes" concert and now wanted to include a late night party event to pull in those Young Professionals and Empty Nesters who may otherwise not regularly attend concerts at Music Hall. They met in the Ballroom with Organ maestro extraordinaire, Ron Wehmeier to discuss ideas for the party. They were waffling between a Halloween theme or possible Day of the Dead idea.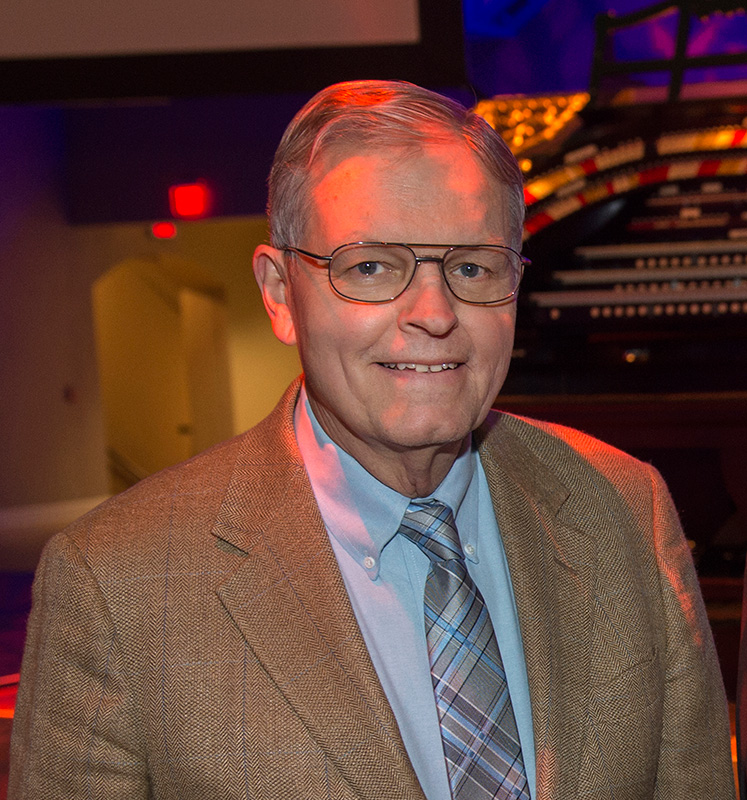 Brainstorming while Ron started up the organ and computer and selected a song, they waited for the blowers to churn with the air needed from the huge turbine near the roof of Music Hall.
Like the Frankenstein monster, the organ roared to life. Heavy vibrating bass notes shook the room and planted a tremor in their chests.
Ron Wehmeier exclaimed, "This organ could Wake the Dead!"
Holly Brians Ragusa leapt up and exclaimed, "That's it!! That's the name of our event!"
And the "Wake the Dead Bash" was born!
Eat, Drink and Be Scary
Our press release went wide, bringing our organization, organ and partners into prominence.
The event in its first year slowly gained momentum and within the final 24 hours added almost 100 guests to the ticket numbers. Sales continued through the event and pushed "Bash" over our original goal to nearly 300 guests!!
The best news of all is that everyone involved this year has agreed to jump onboard for next Halloween, so stay tuned and help us Wake the Dead next year!!
Honors and Love for Don Siekmann, Producer of the Mighty Wurlitzer Concerts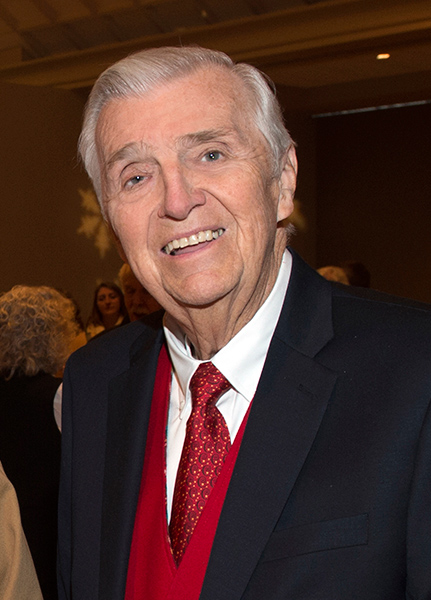 As we look forward to continuing to expose this incredible instrument to a new, returning and varied audience, we need to recognize the person who responsible for ensuring entertaining organ performances.
Since the Mighty Wurlitzer was installed in the Music Hall Ballroom, Wurlitzer Chairman Don Siekmann has tickled audiences with his delightful sold-out Organ concerts! We thank Don for his glorious concert series that has brought joy to so many.  We hope to continue this incredible legacy with this new series. Together, the Mighty Wurlitzer and Cincinnati Music Hall offers great possibilities!
Upcoming Concerts with the Mighty Wurlitzer Organ
Check out a list of upcoming Wurlitzer concerts.
Holly Brians Ragusa
Chair, Wake the Dead Bash 2018
SPMH Board Member