Friends of Music Hall (formerly Society for the Preservation of Music Hall - SPMH) has worked tirelessly since its inception in 1987 to fulfill our mission to preserve, improve, promote and provide education about Cincinnati Music Hall.
Partnerships and collaborations strengthen our organization, help us be more efficient and make choiceful expenditures, and enhance the services we provide. In particular, FMH works closely with all Music Hall resident companies.
The Cincinnati Arts Association (CAA) manages Music Hall, which is owned by the city of Cincinnati. CAA helps Friends of Music Hall (FMH) cut administrative costs by sharing workspace and equipment, providing rentals in Music Hall at cost, through joint CAA-FMH efforts with volunteers and tours, and by providing online promotion and eCommerce assistance with tours of Music Hall. CAA also provides office space in Music Hall for us, rent free.
The Cincinnati Symphony Orchestra's Finance Team keeps FMH's books and provides monthly financial reports.
The Cincinnati Opera provided office space for our organization when Music Hall was closed for renovation.
The Music Hall Revitalization Company (MHRC) is a nonprofit corporation that, in 2012, leased Music Hall for 75 years. MHRC coordinated the revitalization of Music Hall on behalf of the resident companies. Friends of Music Hall continues to work with MHRC, CAA and others in order to replace structural architectural details lost or removed over the years.
The mission of Friends of Music Hall aligns with each of these organizations: we're all preserving, promoting and providing education about Cincinnati Music Hall. Except for MHRC, each of these agencies has a seat as an Ex Officio Director on our Board.
Friends of Music Hall continues to benefit from a partnership with The Symphony Hotel. Their donation made it possible for us to acquire transmitters, receivers and headsets so that Program Guides can be heard by everyone on a tour.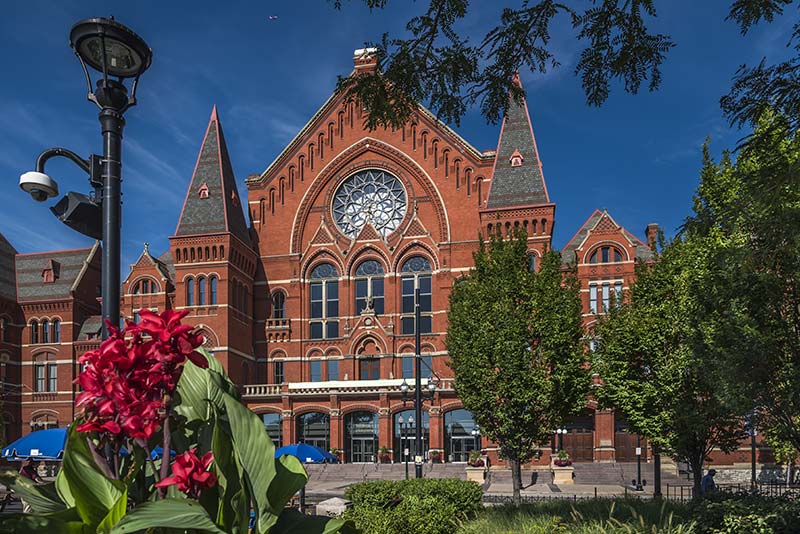 Cincinnati Music Hall