The Mighty Wurlitzer Organ shook the walls of the Music Hall Ballroom on Tuesday, October 30.
Theatre organist Trent Sims thrilled audiences at the 10:30am and 7:00pm performances, utilizing all the bells and whistles the MIghty Wurlitzer is known for.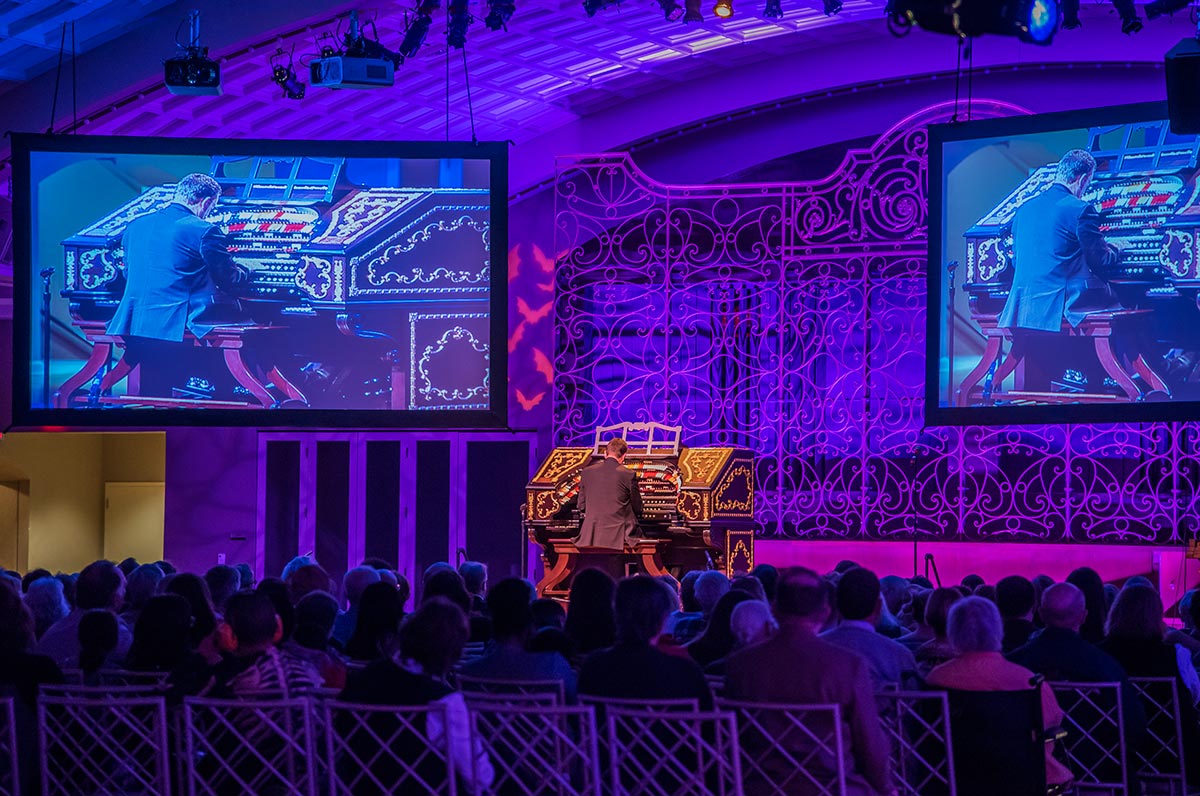 A Program of Halloween Favorites
Sims kicked off his creepy and lively performance with Johann Sebastian Bach's Toccata and Fugue in D minor. He also included a medley from Phantom of the Opera.
Sims began ten years of classical organ study when he was 16 years old. Between numbers, he told of an earlier career – that of Funeral home director – making him the perfect choice for a Halloween concert!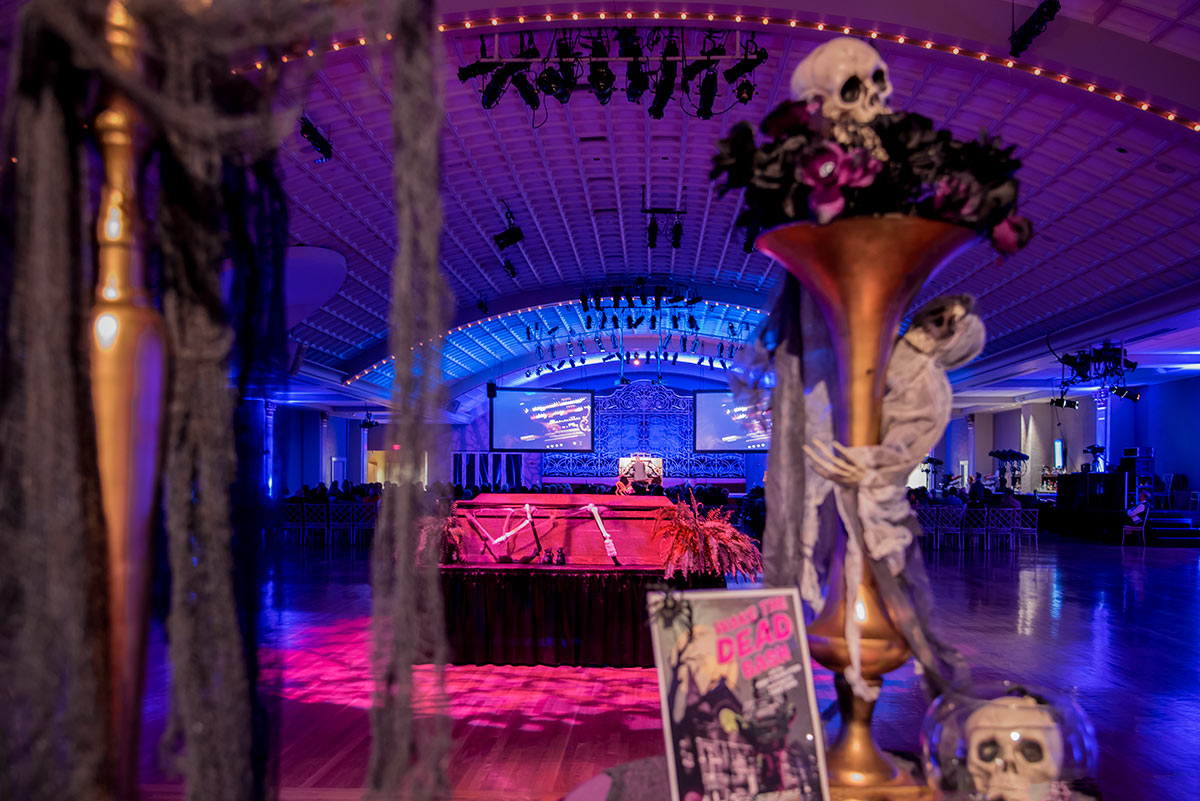 The audience loved his medley of music from the film The Ghost and Mr. Chicken, which starred Don Knotts. And they joined in the fun, providing the familiar finger snaps for the theme from The Addams Family television show, so popular in the mid 60s.
And while Dorothy, Toto and their friends were frightened by the sights and sounds they encountered on their quest for favors from the great and powerful, the audience left the Ballroom, happily humming songs from a medley from The Wizard of Oz,
School for Creative and Performing Arts
Trent Sims shared the stage with some incredibly talented teens from SCPA.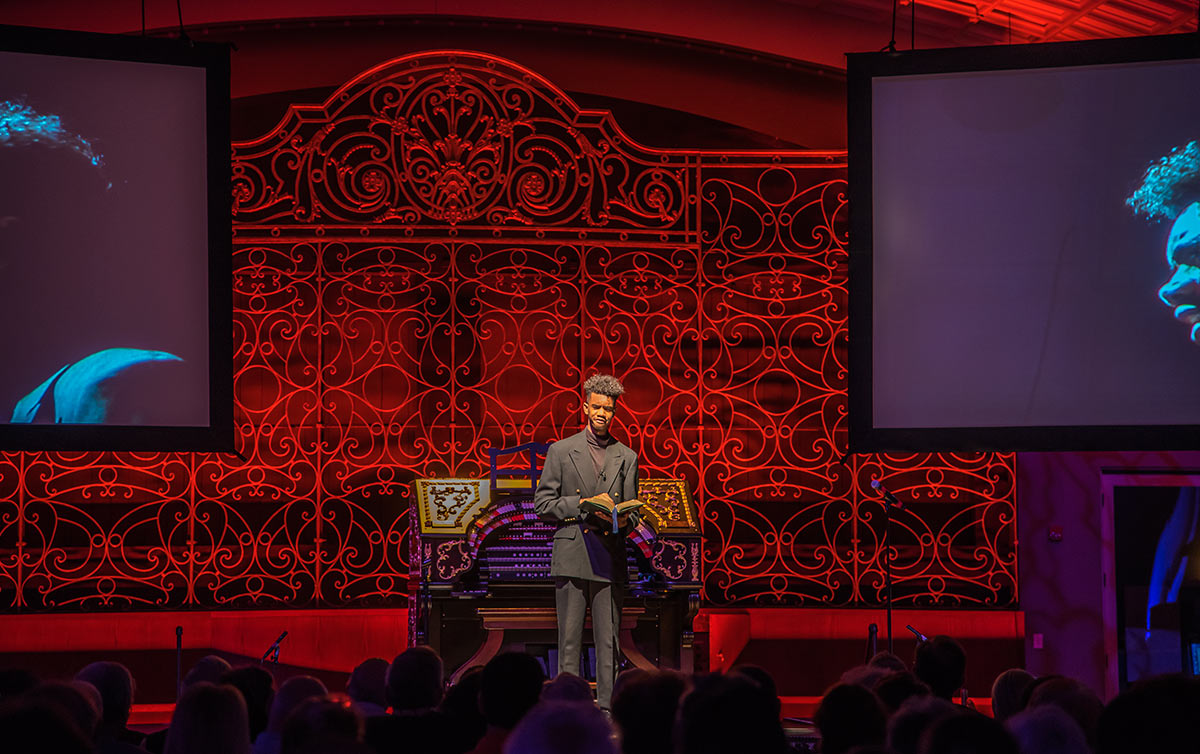 Marta'e McKinney, a graduating senior in Drama, performed dramatic readings that kept the crowd spellbound.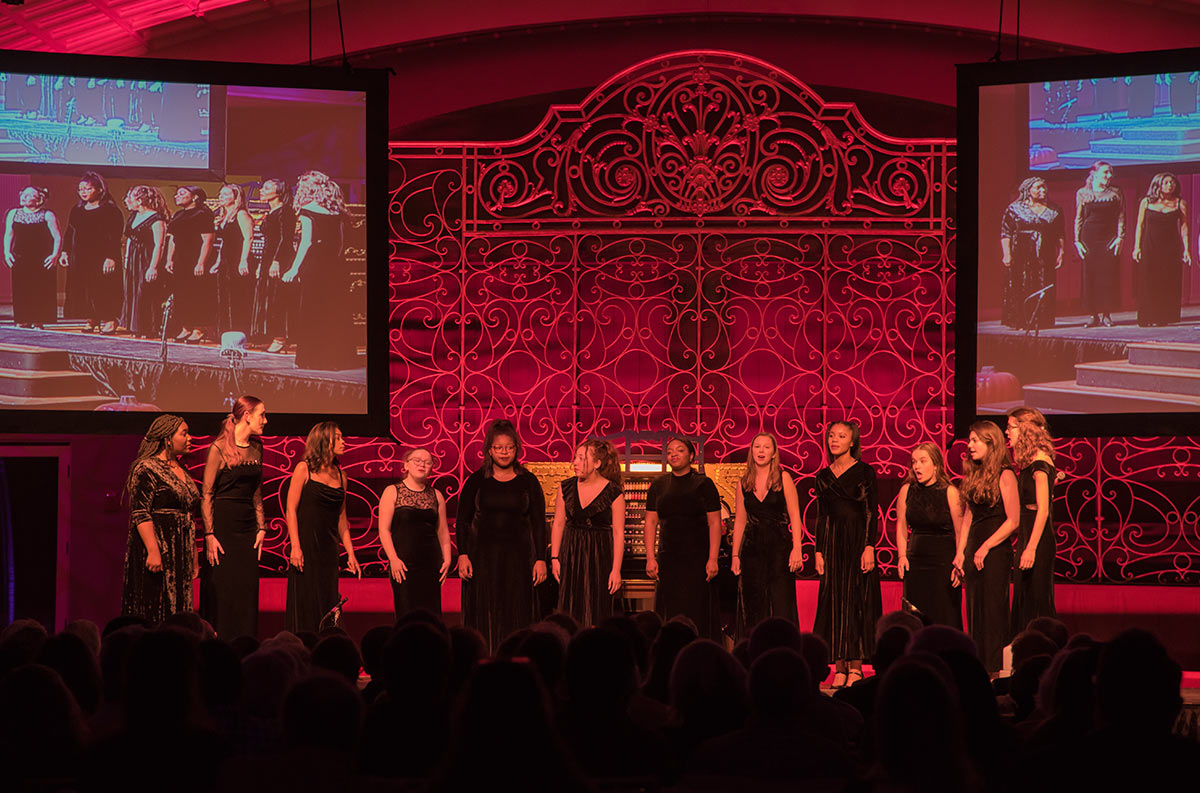 The SCPA Vocal Group Baby Grands, the award-winning A Capella Vocal group directed by Laurie Wyant, thrilled everyone with their beautiful voices, in harmony on three songs.
The Master of Ceremonies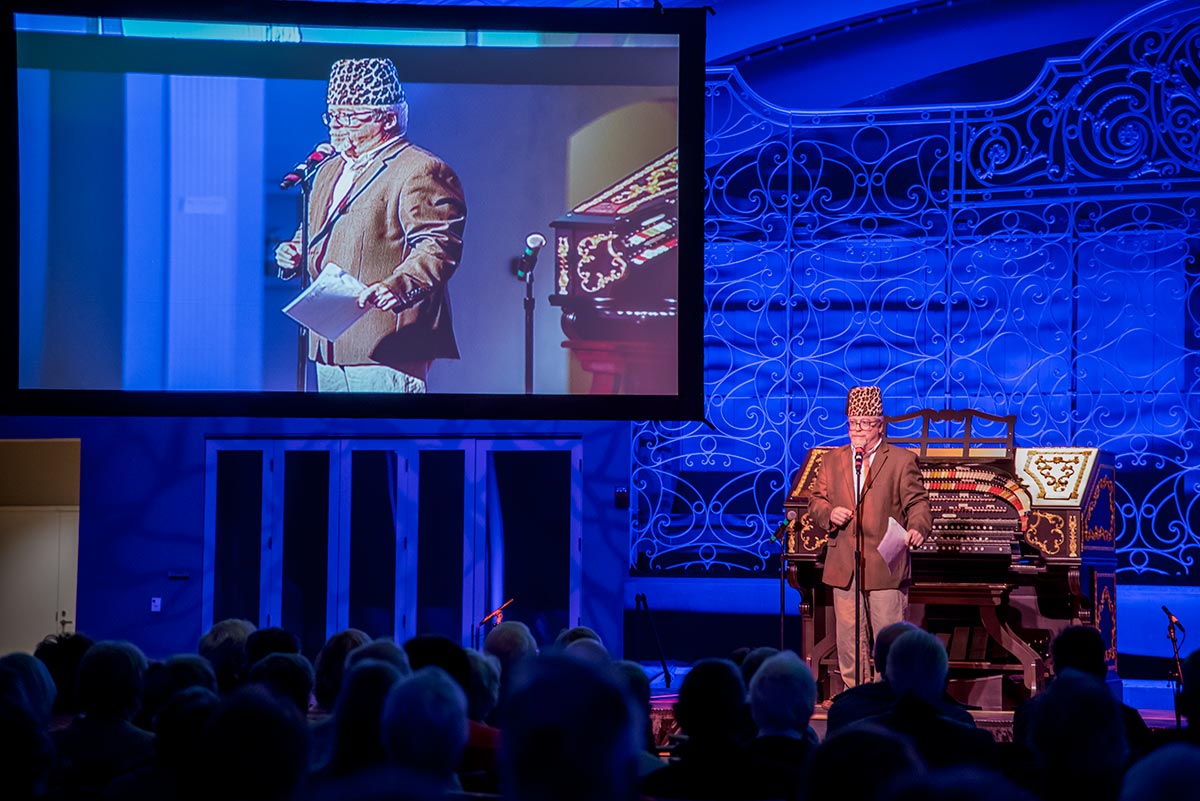 Cincinnati's favorite comedian Michael Flannery emceed the program. Flannery, who has won 17 Emmy awards throughout his storied career, warmed up the audience and ensured everyone had fun.
More Mighty Wurlitzer to come!
Every year since 2010 – with the exception of 2016, when Music Hall was closed for renovation – SPMH has welcomed young and old alike for a holiday concert unlike any other. On December 12, organist Mark Herman will be playing all your seasonal favorites. Find out more about Happy Holidays with the Mighty Wurlitzer Organ, or get tickets now. This concert sells out every year!