Blink in the Ballroom 
Presented by Friends of Music Hall and Cincinnati Arts Association, Blink in the Ballroom, October 13 to 16, 2022, features acclaimed theater organist Trent Sims playing a medley of new and classic songs on the 1927 Mighty Wurlitzer Organ, from 7:00 to 10:00 pm each night in the Music Hall Ballroom. In addition, guests can experience two remarkable Music Hall models – one built of LEGO® bricks by Cincinnati-resident Mark Clark and one made with botanical materials by Applied Imagination in Alexandria, KY, which will later be displayed at Krohn Conservatory's Holiday exhibit.
Free and open to the public. No ticket or reservation required. Concessions will be available for purchase. Restrooms will be open. Stop by Blink in the Ballroom before or after a performance of CSO Proof: Sun Dogs in Springer Auditorium.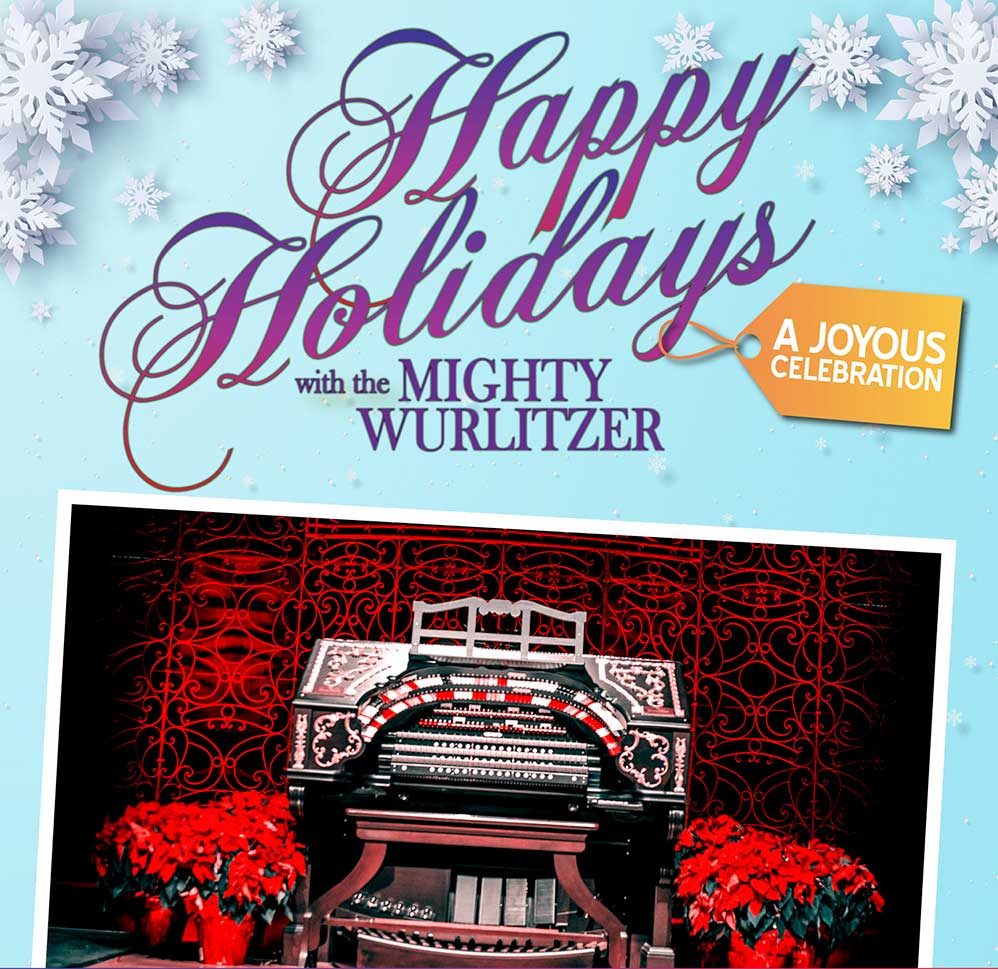 Happy Holidays with the Mighty Wurlitzer Organ
Our annual Happy Holidays with the Mighty Wurlitzer concert will return on December 9, 2022 for one show only at 7 pm in the Ballroom, with live music and holiday festivities.  Organist Mark Herman will perform along with members of the May Festival Chorus and dancers from the Otto Budig Academy. Tickets will go on sale in Fall 2022.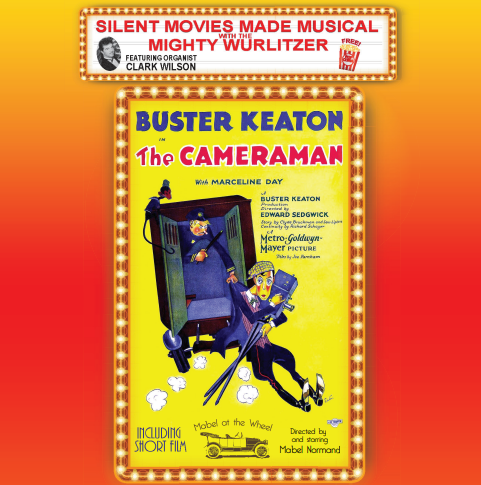 Silent Movies Made Musical with the Mighty Wurlitzer Organ
Back by popular demand, The Friends of Music Hall presented its popular silent film concert series, featuring theater organist Clark Wilson on the Mighty Wurlitzer. Held on April 7, 2022, Wilson accompanied Buster Keaton's
The
Cameraman
and short film,
Mabel at the Wheel
.
Bahl & Gaynor is proud to be a Season Sponsor
of the Mighty Wurlitzer Concert Series
presented by the Friends of Music Hall.