Philanthropists Louis and Louise Dieterle Nippert were quite generous, especially in their donations to further cultural arts in Greater Cincinnati, which was one of Mrs. Nippert's passions.
In fact, Mrs. Nippert preferred to remain behind the scenes, even giving anonymously to some causes.
Louis Nippert
Louis Nippert was the great-grandson of Procter & Gamble founder James N. Gamble. During the era of the Big Red Machine, including '75 and '76, the years they won the World Series, he was majority owner of the Cincinnati Reds.
Mr. Nippert was one of our community's leading philanthropists, responsible for funding projects at The Christ Hospital, the YMCA, and directed campaigns for the development of parks in Hamilton County.
In 1975, Mr. Nippert was honored as a Great Living Cincinnatian.
Louise Dieterle Nippert
Mrs. Nippert was a fourth-generation Cincinnatian and graduate of the University of Cincinnati. She received a bachelor of arts degree from U.C., with honors in French.
Mrs. Nippert was also a professionally-trained singer - mezzo soprano - who was a soloist with the Cincinnati Symphony Orchestra under the direction of Dr. Thor Johnson, in Mahler's Fourth Symphony.
Her lifelong love of music and the arts has been behind her generous support to the Cincinnati Symphony, Cincinnati Opera, Cincinnati May Festival and the Matinee Musical.
Steward of the Arts in Cincinnati
In 1996, she funded the Dieterle Vocal Arts Center at the University of Cincinnati College-Conservatory of Music.
In 1997, Mrs. Nippert provided a substantial gift to the CSO for perpetual endowment of the Symphony's Music Director and Pops Conductor positions. The positions are known as The Louise Dieterle Nippert and Louis Nippert Chair.
Mrs. Nippert has also been a long-time supporter of Music Hall, often through the Society for the Preservation of Music Hall (SPMH), which is now Friends of Music Hall. She has been described as "an angel" and her gifts funded:
The Memory Plaque
The refurnishing of the Green Room
The House Curtain for the stage in Springer Auditorium
The creation and installation of the Timeline that, until the 2016-2017 renovation, graced the walls in the Central Parkway Entrance Corridor.
Two and a half years before her death in 2012, she created the Louise Dieterle Nippert Musical Arts Fund, to ensure that our symphony, opera and ballet will continue to perform in Music Hall.
Honors
Louise Nippert has been recognized by the Ohio Arts Council and received the 1998 Governor's Award as a long-time Arts Patron.
She also has received the Post-Corbett Award for Lifetime Achievement for her contributions to the arts and she was honored as a Great Living Cincinnatian in 1995.
Throughout her life, Mrs. Nippert remained modest about her generosity to the arts, to education and to the environment.
Yet through her gifts to Friends of Music Hall and Music Hall, and to all arts organizations, her actions speak volumes about the importance of the arts to our community.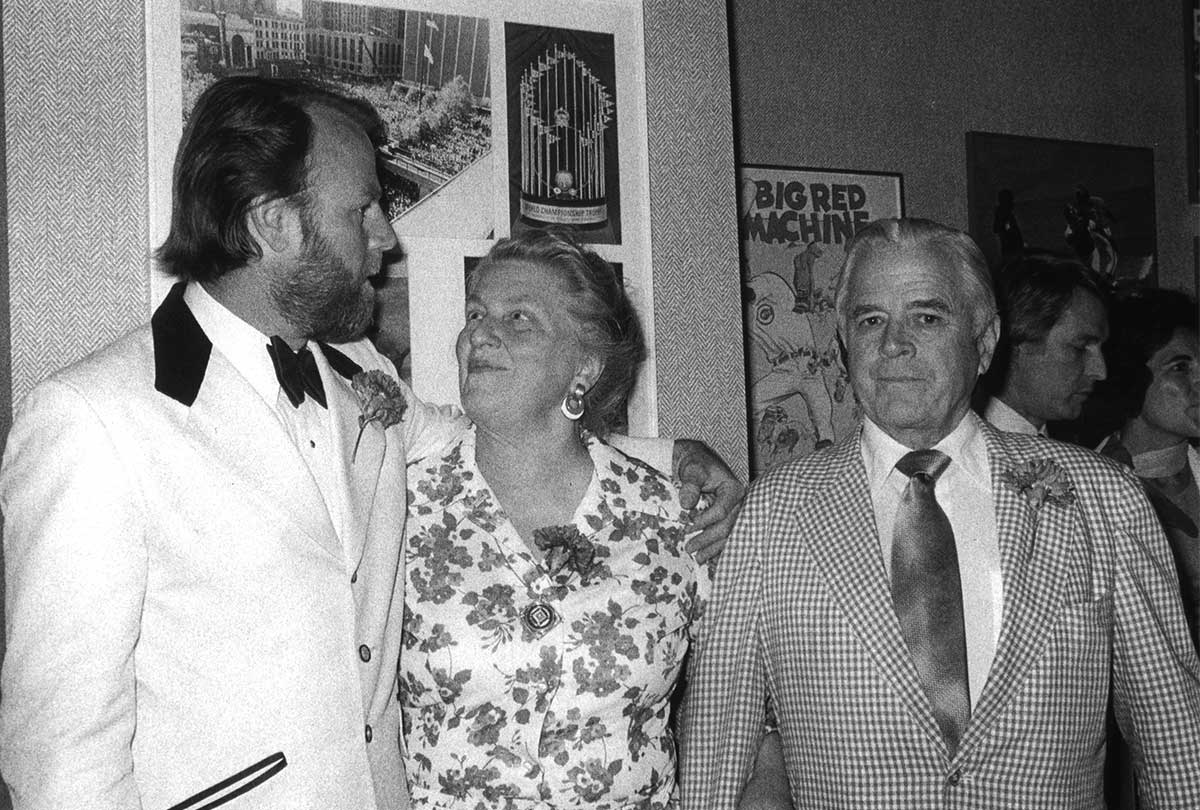 Erich Kunzel, left, with Louise and Louis Nippert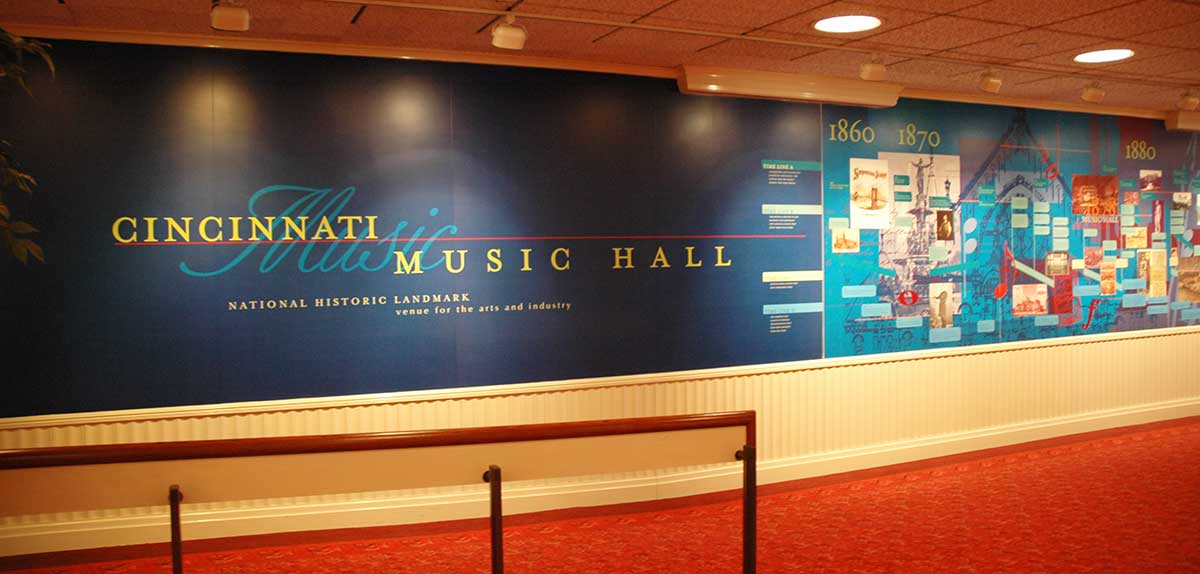 Timeline in Music Hall, pre-2016-2017 renovation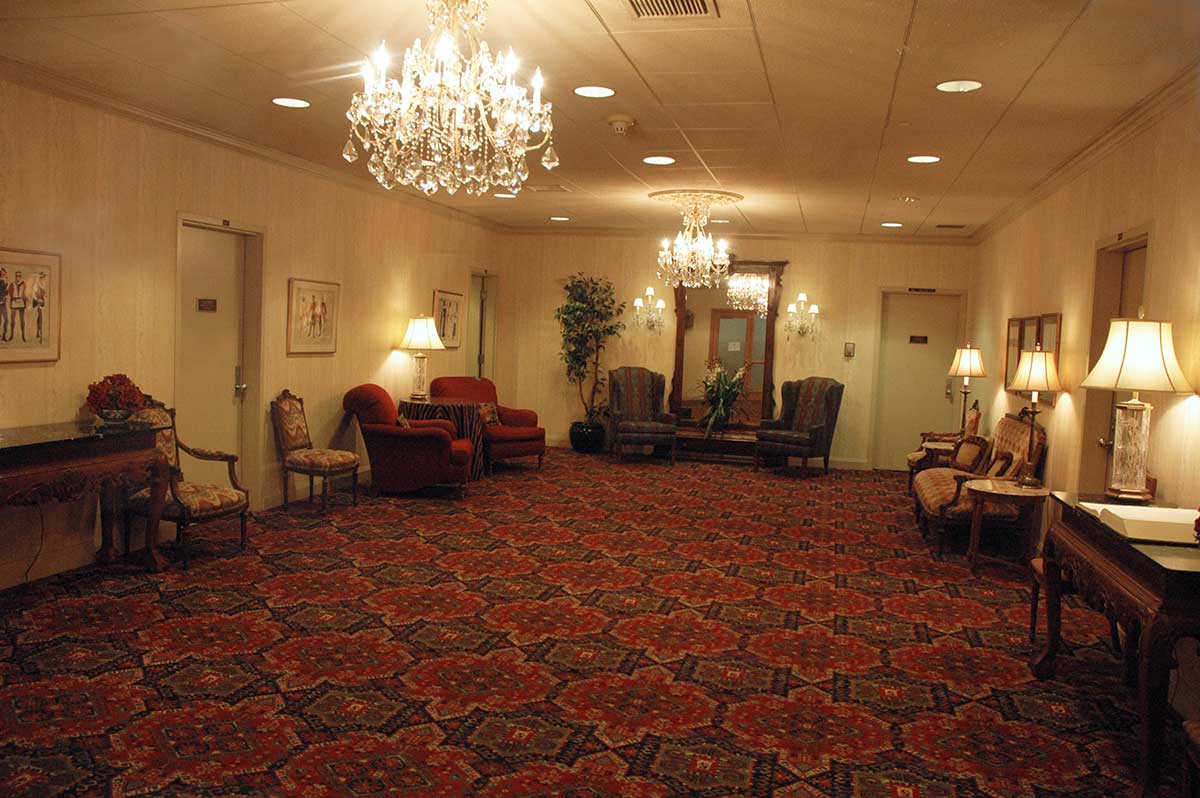 Green Room at Music Hall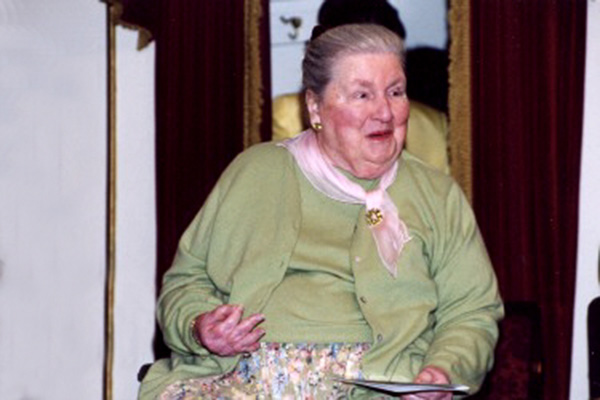 Mrs. Nippert at Music Hall