Events presented by Friends of Music Hall provide everyone with an entertaining opportunity to experience this beautiful, historic structure. These events align with the our mission to promote and provide education about Cincinnati Music Hall.
You are invited to join us for our popular silent film feature:
Silent Movies Made Musical with the Mighty Wurlitzer returns *virtually* on Friday, April 9 with Girl Shy featuring Harold Lloyd. Clark Wilson returns to the Mighty Wurlitzer keyboard to accompany this outstanding film..
Greet Spring with a smile - and a fun special event!
Meet Me in OTR Tour is a special event in which Friends of Music Hall partners with Cincinnati Food Tours to explore features of historic Over-the-Rhine, including tours of Music Hall and Findlay Market and much more!

This event occurs on two Saturdays in April, the 10th and the 24th.
Hoxworth Blood Drive
Friends of Music Hall joined the Cincinnati Arts Association and Music Hall resident companies to host the drive in the elegant Ballroom.
Thousands enjoyed the Mighty Wurlitzer Happy Holidays program!
December 3, Happy Holidays with the Mighty Wurlitzer Organ, featuring Mark Herman at the keyboard.
Our Halloween concert provided a magical - and mischievous - good time!
In October 2020, Friends of Music Hall virtually presented Nosferatu, the silent film based on the novel "Dracula."
Open the Lobby!
Friends of Music Hall is looking at 2021 for the next "Open the Lobby!" event. The specific date will depend on when and how Music Hall can re-open to the public.
"Open the Lobby" is held in conjunction with The City Flea at Washington Park. Everyone is invited to take a break from peruse the excellent selection of quality local goods and join us in the lobby of Cincinnati Music Hall. You'll find a cool place to relax, bars at which you can purchase your favorite libation, and the opportunity to discover interesting tidbits about Music Hall and its history, and see areas of this historic icon. Friends of Music Hall Program Guides will be on hand to show you around and answer any questions you may have about Music Hall.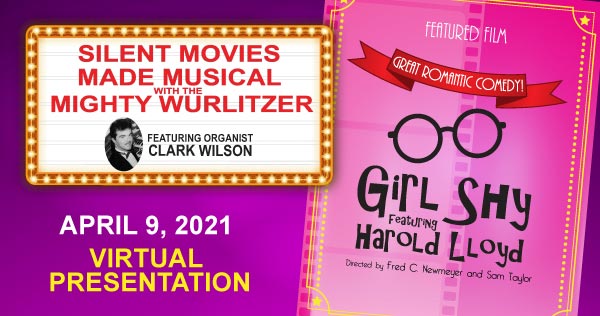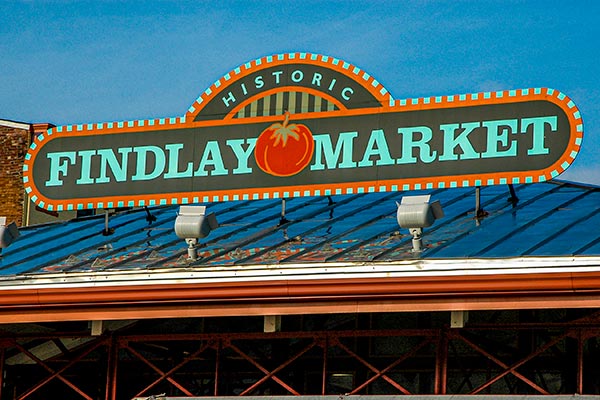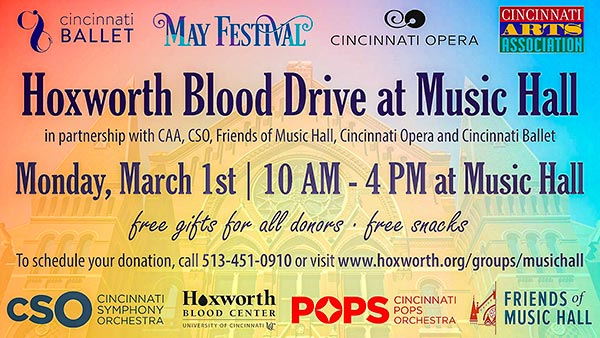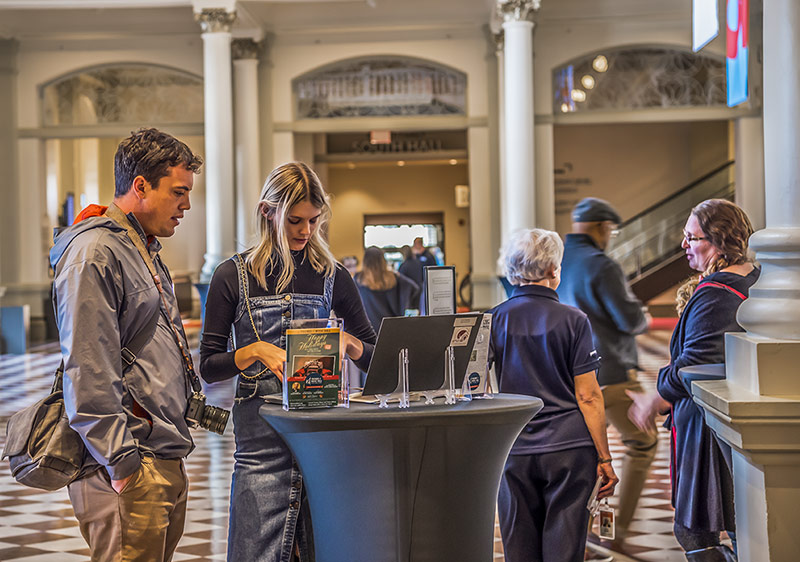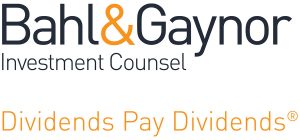 Bahl & Gaynor is proud to be a Season Sponsor of the Mighty Wurlitzer Concert Series, presented by the Friends of Music Hall.