Events presented by
Friends of Music Hall
provide everyone with an entertaining opportunity to experience this beautiful, historic structure. These events align with the our mission to promote and provide education about Cincinnati Music Hall. restored the
Albee Mighty Wurlitzer Theatre Organ
, now housed in Music Hall's Ballroom. Plan now to attend!
Our Halloween concert provides a magical - and mischievous - good time!
Spooky Tunes with the Spine Tingling Mighty Wurlitzer: returns with 2 concerts on Wednesday, October 30, 2019 as part of a ghoulishly delightful Halloween Party at the city's biggest and oldest Haunted House. Tickets are on sale now!
And you are invited to join us for the annual, and hugely popular:
Happy Holidays with the Mighty Wurlitzer Organ, which returns on Tuesday, December 3, 2019. Tickets are on sale now! 
Wurlitzer concert tickets are also available by calling (513) 621-2787 [ARTS], and in person at the Music Hall and Aronoff Center box offices.
Happy Holidays with the Mighty Wurlitzer 2019 is sponsored by Mrs. Donald C. Siekmann.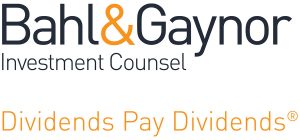 Bahl & Gaynor is proud to be a Season Sponsor of the Mighty Wurlitzer Concert Series, presented by the Friends of Music Hall.
Past Events
Charlie Chaplin was the guest of honor for the double film feature honoring him on the 130th anniversary of his birth.
On October 31, it was the party of the season! Theatre organist Trent Sims returned for a lively party that included special drinks, special haunted tours and, of course, the Mighty Wurlitzer Organ!
was held October 30, and featured Theatre organist Trent Sims at the keyboard, playing songs that thrilled and chilled the audience!
was held Monday, October 1, and featured:
was held Wednesday, October 11, and revealed the newly restored Corbett Tower. Friends of Music Hall used this occasion to welcome members and supporters back to Music Hall after the grand re-opening. Overall, Friends of Music Hall (formerly known as Society for the Preservation of Music Hall-SPMH) contributed more than $5 million to the Music Hall Renovation Project, which included underwriting the restoration of Corbett Tower.