While there have been a handful of organs featured in Cincinnati's Music Hall over the years, two stand out: the Hook and Hastings organ, installed in time for the first performance in Music Hall in 1878, and the Mighty Wurlitzer Organ, installed in the Music Hall Ballroom in 2009.
The Hook & Hastings Organ
At the time it was installed, Music Hall's Hook & Hastings Organ was the largest in the United States and one of five largest in the world.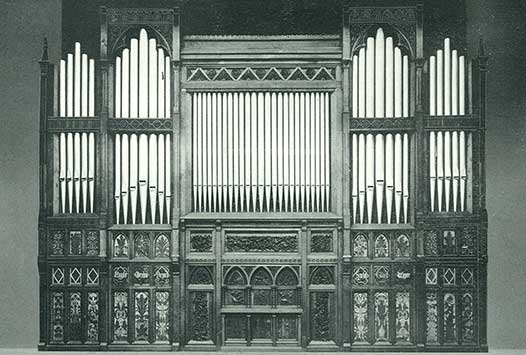 Hook & Hastings Organ
The Albee Mighty Wurlitzer Organ
This organ was built in 1927 for the RKO Albee Theatre in downtown Cincinnati. Originally, it was played to accompany the silent films of the era.
Now in Music Hall's Ballroom, it sits nestled among other Albee artifacts and entertains guests for concerts and special events.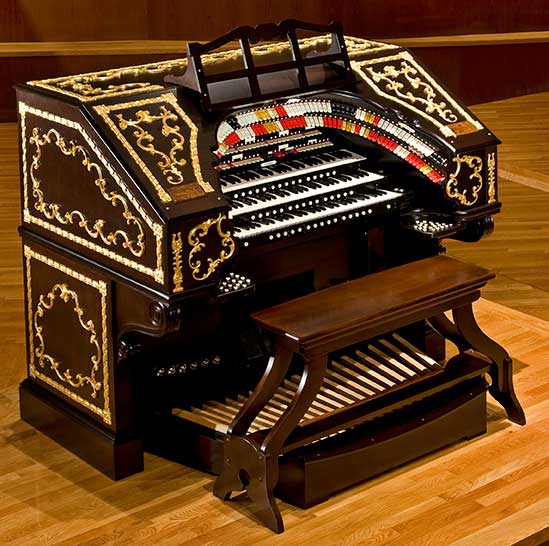 Albee Mighty Wurlitzer Organ