As designed by Samuel Hannaford, the Rose Window is a dominant element of the east facade of Music Hall. It is referenced and used to represent Music Hall almost as often as the structure itself.
It is a large, circular, wood-traceried window (tracery is the bars or elements used decoratively in windows).
The window is constructed of iron, weighs 15,000 pounds and can withstand strong winds.
Popular Design
The rose-window design originated in the Romanesque period but is best known as a symbol of Gothic architecture. The rose design is often used in churches throughout Europe and features stained glass.
However, it is a common feature in structures worldwide. In Cincinnati, these include the Church of Immaculate Conception in Mt. Adams, Old St. George on Calhoun, and Grace Church in Avondale.
Lighting this Symbol of Music Hall
Back in 2000, Friends of Music Hall arranged for new lighting to be installed behind the Rose Window. Jay Depenbrock, the Cincinnati Opera's resident set and lighting designer, donated his time and talent.
Music Hall staff performed the work, installing light that bounces off a reflector to produce a softer effect.
Recent Updates
During the revitalization of Music Hall, the rose window's original grey color was restored.
There are Friends of Music Hall architectural outdoor tours from May through October. Trained Program Guides tell the story behind Music Hall—the people, the architectural style as a whole and as seen in details visible on the east and west sides of the building. Find out more about Music Hall Tours.
For everyone who delights in Music Hall's rose window, the design has been used in a number of media, including glass, metal and wood ornaments, nightlights, coasters, dishes - even a tattoo.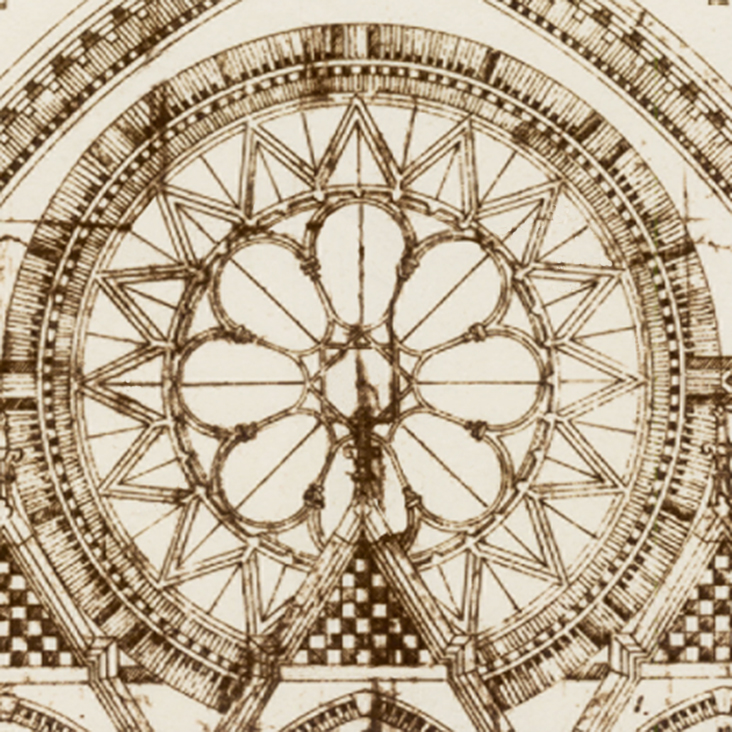 The Rose Window as drawn by the architect Samuel Hannaford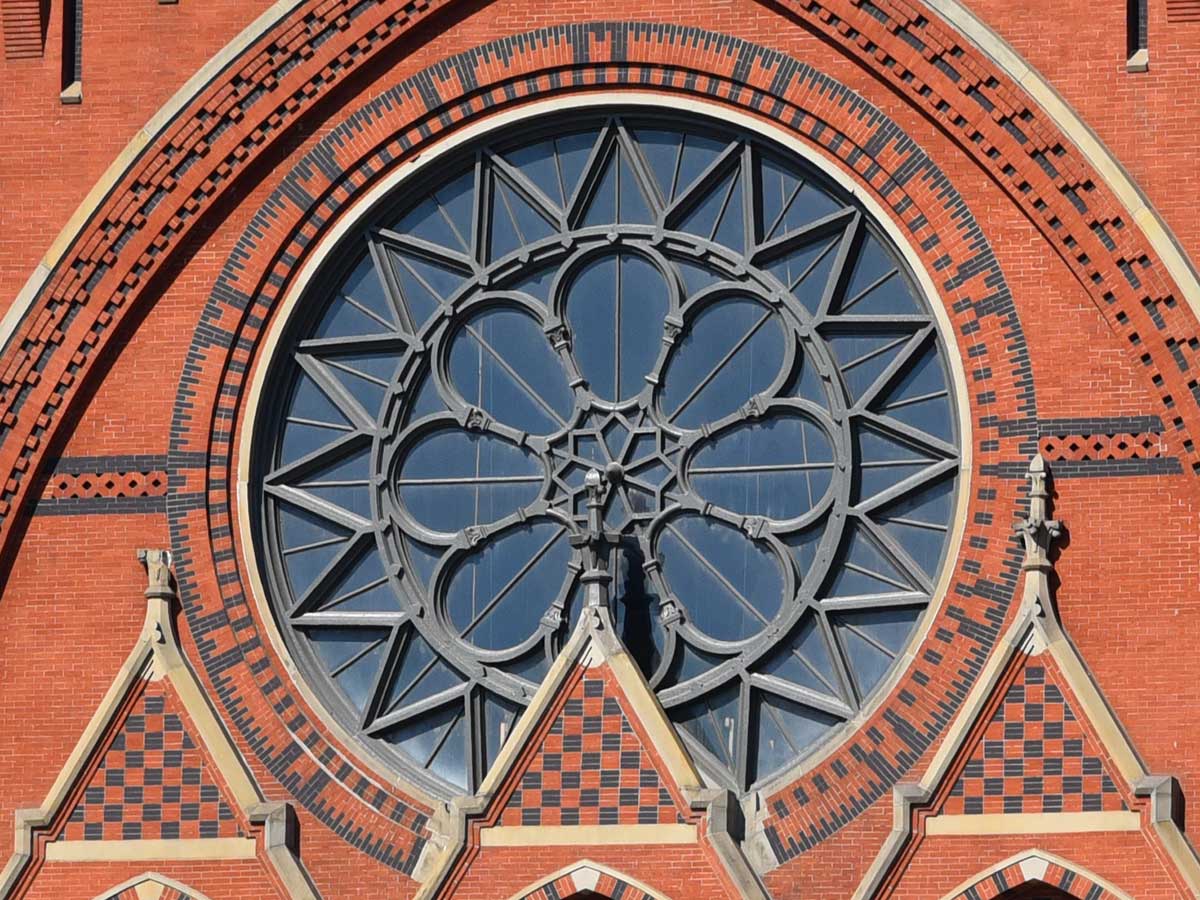 Music Hall's Rose Window today