Coming to Cincinnati for the holiday?
Treat yourself – or family and friends – to an inside view of Music Hall!
Discover how this gorgeous building reflects the spirit of the past as well as the present. Recent renovations have updated the hall, but in many respects the structure remains true to the original design.
When constructed, Cincinnati Music Hall was the envy of the nation and contributed to Cincinnati being known as the "Paris of America."
On the SPMH Tour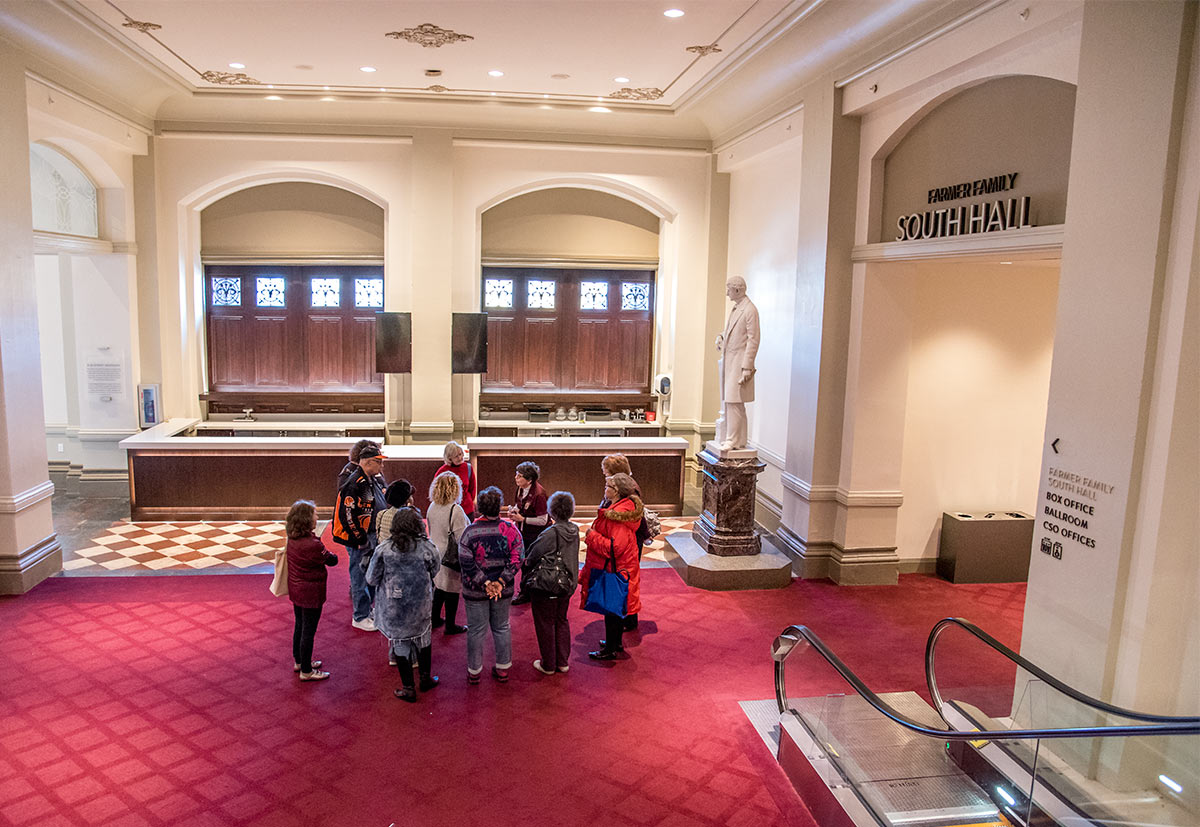 There are key areas where tours stop so you can soak in every aspect of our hometown treasure.
Tours highlight Corbett Tower, which has been restored to its original shape and elegant design.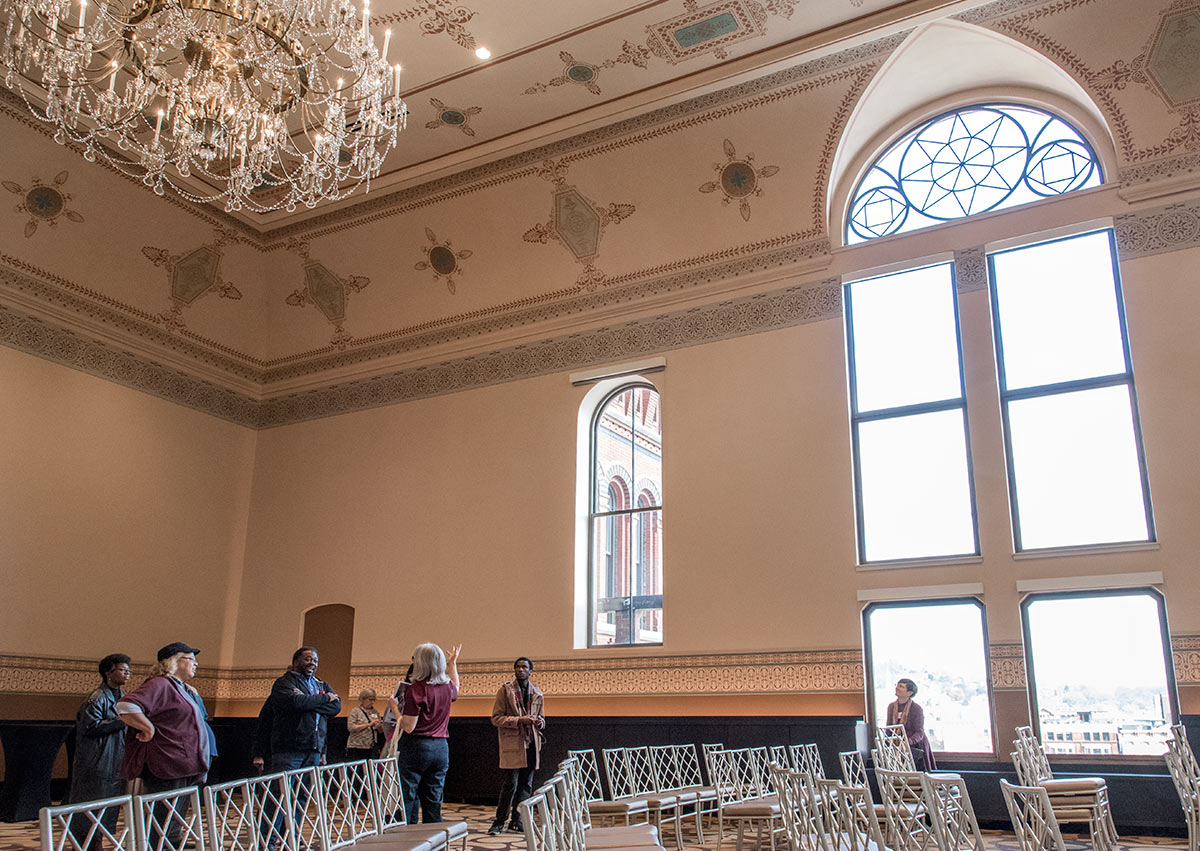 In the private Taft Suite, your can get a close-up view of the art-carved panels that graced the shell of the original organ in Music Hall from 1878 until the organ was decommissioned and removed in the early 1970s.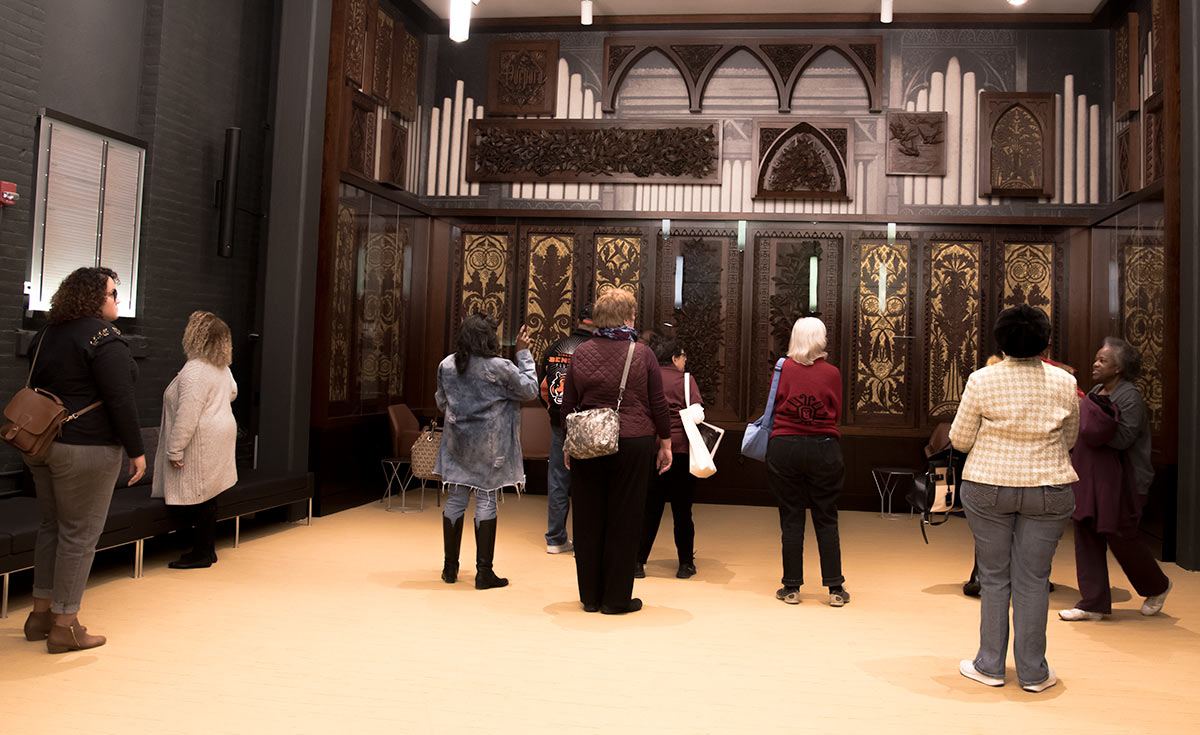 You'll also see areas not open to the public, including backstage and rehearsal rooms – both old and new.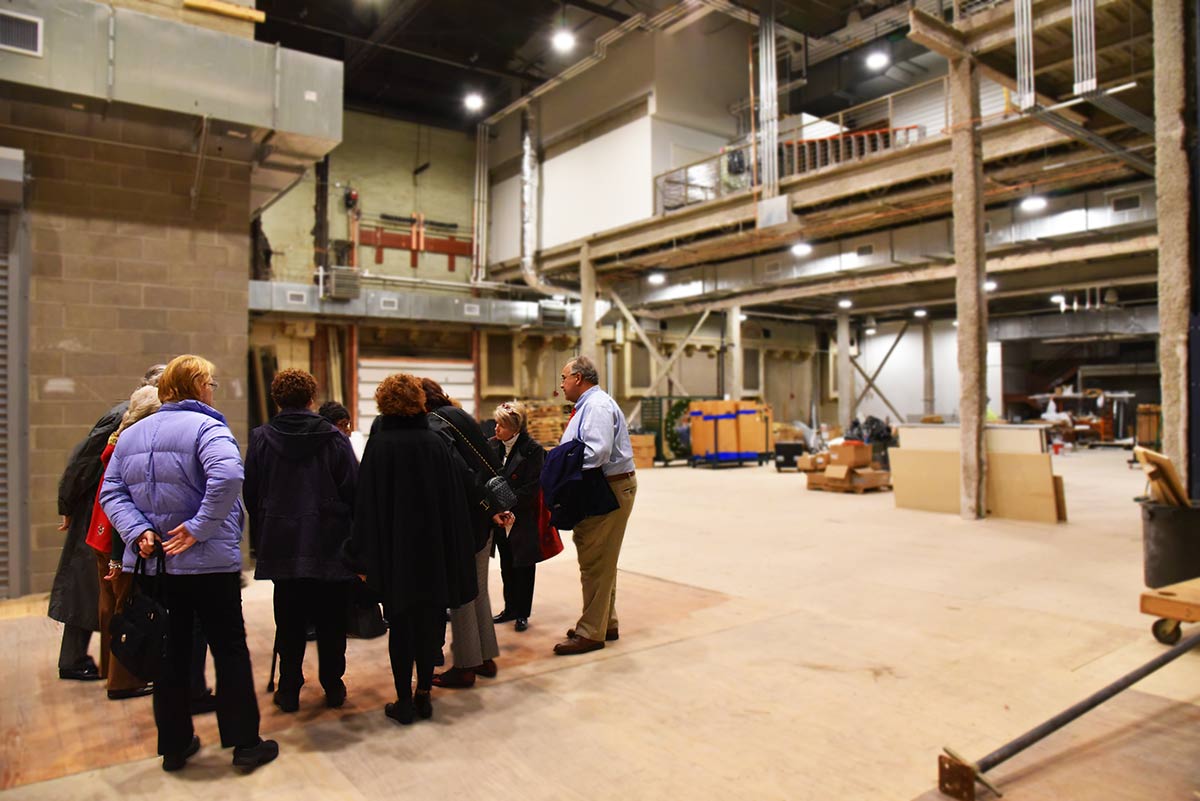 Today, the national press presents the most recent renovations as a shining example of how our community supports this wonderful performance hall.
Sign Me Up!
Tours are scheduled through the 23rd, and then between Christmas and New Year's. Check out specific dates and times, and book your SPMH tour now!
As always, tour proceeds benefit SPMH, the Society for the Preservation of Music Hall a 501(c)(3) nonprofit organization.