Representatives from all the organizations involved in the revitalization gathered this morning on the steps of Cincinnati Music Hall to celebrate the completion of the work and cut the ribbon to officially open the structure.
The project began over 10 years ago, and had a few starts and stops before the Music Hall Revitalization Company (MHRC) was formed and Otto M. Budig stepped forward to ensure funding was in place and the work would get done.
Peter Koenig, President of The Society for the Preservation of Music Hall (SPMH), cited the level of collaboration that occurred, both to get financing and for the design and construction. SPMH was one of over 1,300 contributors, providing over 5-million-dollars to ensure historic elements of the hall were preserved, restored and honored during the project. Additionally, Koenig added, there were individuals who contributed to the success of this project in other ways:
I'd also like to thank the many SPMH volunteers that serve as tour guides for the Hall. We are extremely proud that you kept the spirit of the Hall alive during this brief respite.
An important, recurring theme from all was the emphasis that the revitalization of Music Hall benefits the entire community, as an investment in the arts and a showcase for talent in our community, as the preservation of a much-loved historic structure, and through its potential to spur revitalization in surrounding neighborhoods.
Open House Saturday, 10am-3pm
Come join SPMH and the other resident companies, wander through Music Hall and see how this magnificent, historic structure has once again been preserved for us, and for generations to come. It's not the first time Music Hall has undergone such an incredible transition! Read about all the renovations, updates and facelifts Music Hall has received throughout its history.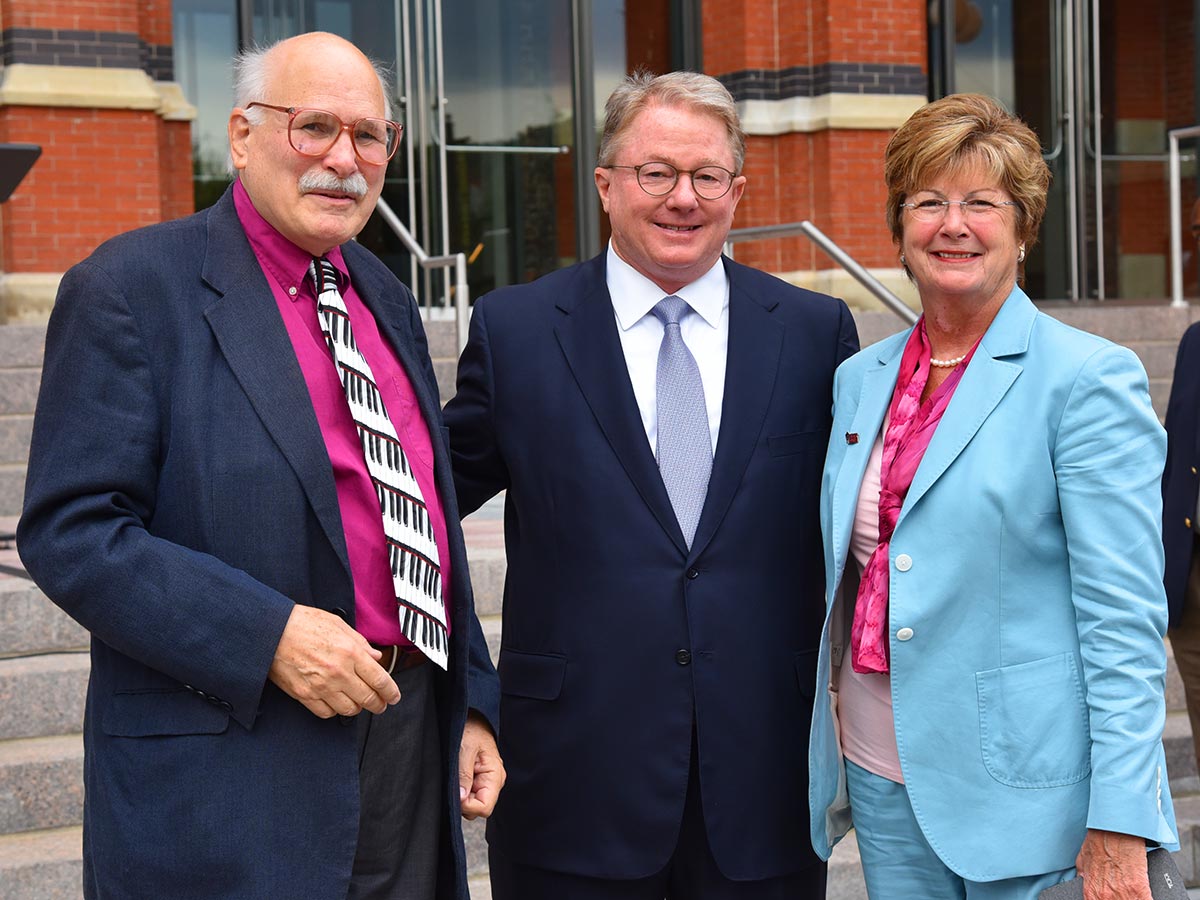 L-to-R: Architectural Historian Walter E. Langsam, SPMH President Peter E. Koenig, Roxanne Qualls, Board Member, MHRC