Former Music Hall Director of Operations Scott Santangelo set out on a quest to uncover and document stories of supernatural occurrences in this iconic structure. Mysterious...  or mythical? His discoveries make you think, reconsider and maybe even believe.

With Halloween around the corner, people often ask me about my years at Music Hall and "is it really haunted?"
As a skeptic, you'd think my answer would be an easy "no," but to be honest, it's not that simple.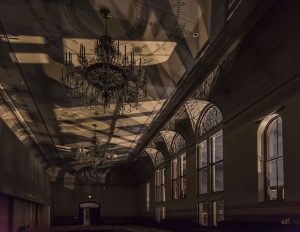 What I came to realize is that it didn't really matter whether someone personally believed in the supernatural or not. Odd things happen, sometimes defying our ability to explain them away.
The more I looked into the stories behind phenomenon reported at Music Hall the clearer it became that these sorts of incidents had indeed "happened" at the building – many times over the years – and often experienced by people who earlier claimed such phenomenon to be nonsense.
Of course it's only been recently that any of this has gotten any real attention, and it was clear to me in 2005 that no one had made any attempt to keep track of the "ghost stories" being told – by people attending concerts, by stagehands, security guards or staff. But the stories kept coming.
Music Hall Ghost Tours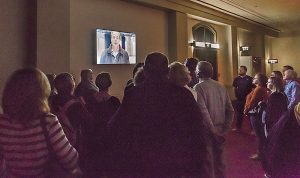 Music Hall is owned by the City of Cincinnati, and traditional tours have always been part of making the theater accessible to the public, so I developed a "Ghost Tour" concept that would respond to the interest in paranormal phenomenon that was being fueled by a rise in popular television programs like "Ghost Hunters."
Working with a local group (Cincinnati Research & Paranormal Studies), we expanded the traditional story of Music Hall with many other facts about the site, then added the "best" of the many, many reported historical anecdotes about phenomenon that people had claimed to experience. Where possible we interviewed people, and several of these video testimonies are now incorporated into the tours, which occur in the building during the rare evening when there is no other activity scheduled.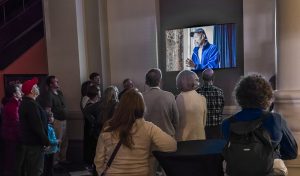 Why Would Spirits Haunt Music Hall?
People want to know all the details, and I encourage them to take the tour rather than attempt to share them all here. Even during a tour there isn't time to share them all. But before you visit I encourage you to learn more about the site on which Music Hall is built.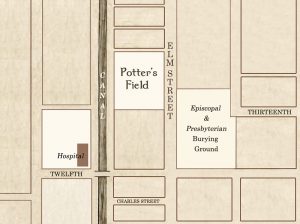 Most Cincinnatians know it's the site of an early pauper's cemetery – a "potter's field," where the poor were buried. As I learned more about this graveyard it became clear that it's intimately connected to these stories.
Perhaps it's always been fashionable to create ghost stories from unexplainable phenomenon, yet while evidentiary and scientific standards have significantly advanced from the 1800s, such incidents have not disappeared. Nor have the remains of the cemetery. From the 1820s work on the Miami & Erie Canal to the construction of Sanger Halle, then the creation of Music Hall, and accompanying every renovation that involved foundation work ever since, human remains have been uncovered at this site.
Inhabitants of the Potter's Field
And who was buried at this cemetery? The poor, certainly.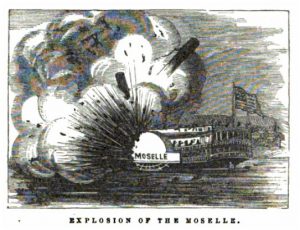 But it was also the final resting place of many of the City's worst tragedies. In the 1830's the Moselle steamboat explosion hurled parts of its passengers through roofs and into the town – the collected remains were buried in pauper's cemeteries, including beneath the area now occupied by the Symphony offices.
Victims from a measles epidemic, then a cholera outbreak were buried there. Cincinnati's first hospital, just behind and SW of Music Hall, contributed the unclaimed bodies of strangers and suicides as well as the remains of unfortunate inmates of the hospital's insane asylum.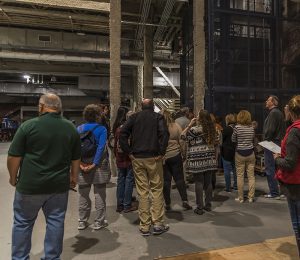 An orphanage also occupied part of the grounds on which Music Hall would be built, and among the stories shared by stagehands over the years involve the sightings of children in what would become the North Exhibition Hall (today part of the backstage workshop area).
The addition of a freight elevator in 1927 uncovered the remains of 60+ bodies, which were neatly stacked and reinterred in a concrete ossuary in the foundations beneath the finished elevator. Anyone who worked at Music Hall could tell you stories about the strange behaviors of that elevator, which was finally removed in the 2016 renovations.
True? A Hoax? How to Decide?
It is possible that everyone who has had a strange experience at Music Hall was mistaken, or made it up.
If it were only one or two stories, or from the same person, that would definitely be a lot easier to believe. But that's not what happens at Music Hall.
So before you dismiss the ghost stories out of hand, I'd encourage you to literally dig a little deeper, and maybe check it out yourself.
All Tours - including Ghost Tours - will resume once we get past the restrictions imposed by the pandemic.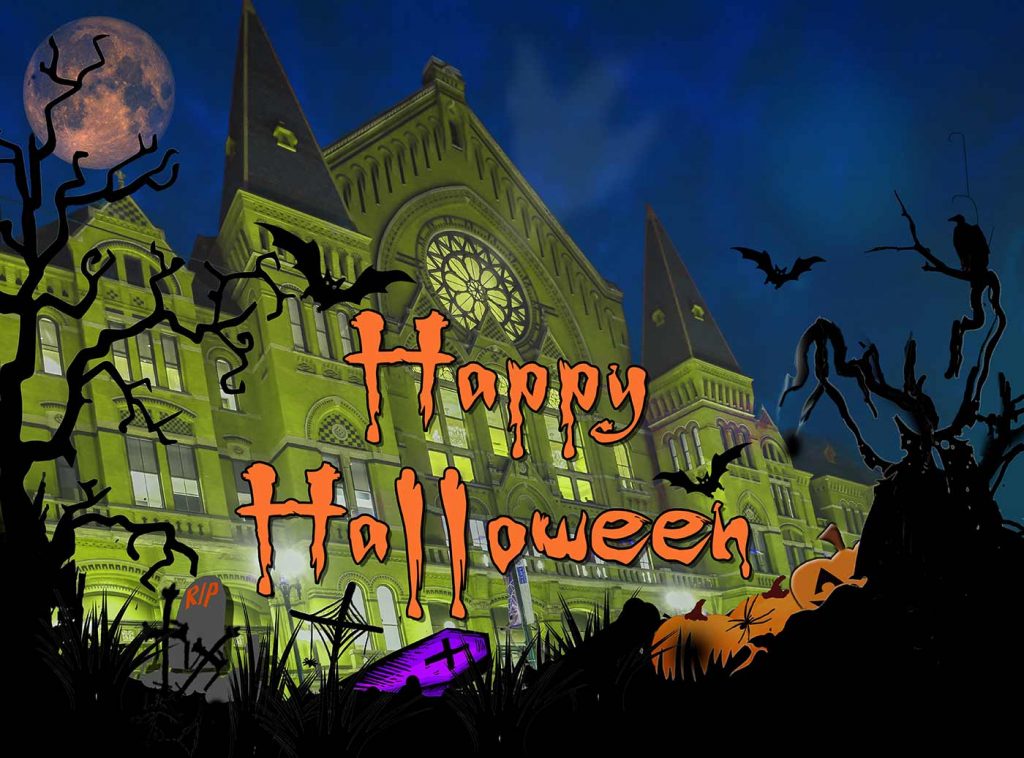 Scott Santangelo was director of Operations at Cincinnati Music Hall for over 13 years. He currently is Museum Operations Manager for The Holocaust and Humanity Center at Cincinnati Museum Center.
As tours at Music Hall have been suspended indefinitely, you can read several accounts of supernatural occurrences in Music Hall.