Is Cincinnati Music Hall haunted?
Over the years, solid, rational individuals have related spine-tingling tales of encounters with spirits from the past. A few of those stories are here on the SPMH website. Many more tales are told and experiences shared in the Ghost Tours held at Music Hall.
With Halloween coming, perhaps it's natural – or supernatural – to want to spend some magical time in Music Hall. Who knows? You may have a ghost of a chance at a paranormal experience.
Whatever you do, make sure your Halloween Holiday plans include some frightfully good SPMH events at haunted Cincinnati Music Hall!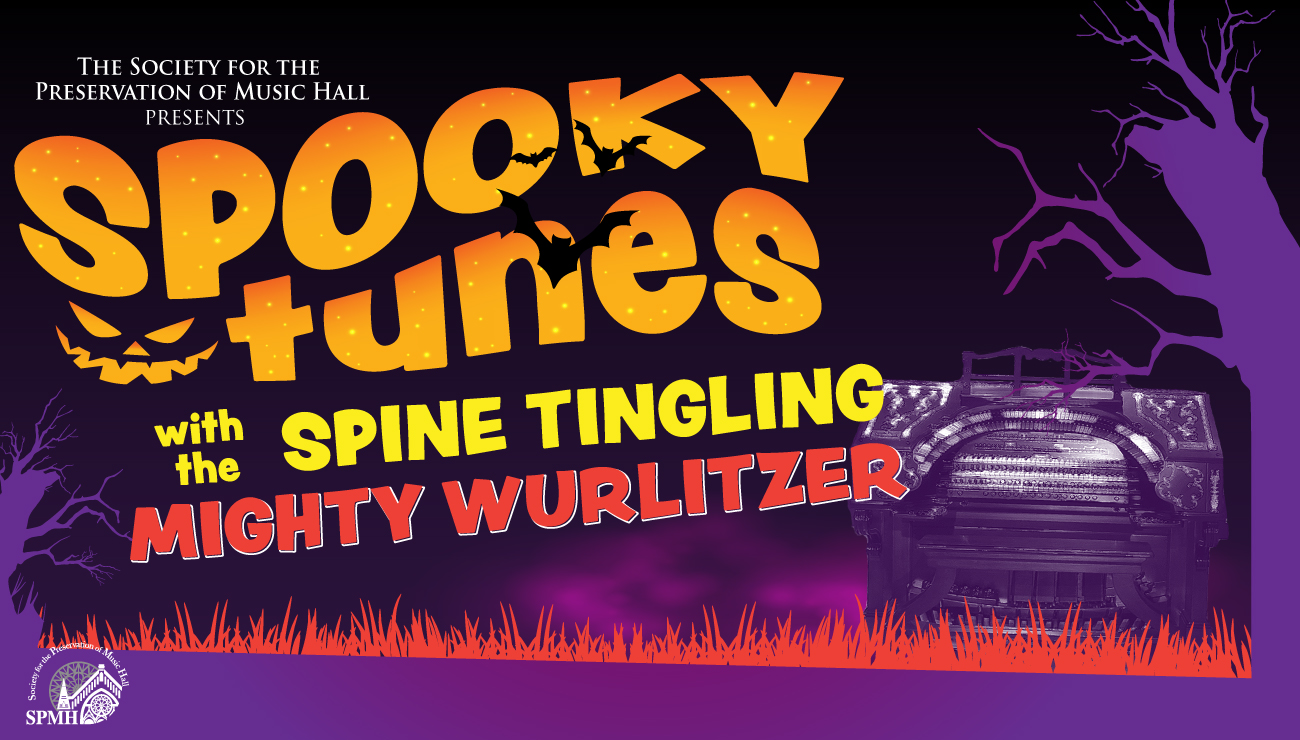 Double, Double Toil and Trouble (and concerts!)
On October 30th, at 7PM – and an early performance at 10:30AM – It's Spooky Tunes with the Spine Tingling Mighty Wurlitzer.
Gather Family, Friends and Favorite Ghouls to hear Organist Trent Sims. His performance will thrill you to the bones with creepy and lively tunes.
We promise this concert will be wicked good. Make no bones about it – you'll have a super(natural) time!
Tickets are available now, online or at 513.621.2787.
Shapes and Shadows in the Night
On Halloween itself – October 31st, at 9PM, this party will be the hottest ticket in town!
The SPMH Wake the Dead Bash at Music Hall promises a fang-tastic party at the largest haunted house in town: Cincinnati Music Hall.
Special effects abound with Trent Sims at the Mighty Wurlitzer organ. Tickets are at a hauntingly low price and includes light bites, one drink ticket, entertainment, and access to tours. Cash bar will be available, too.
Want to show your spirit? Don your favorite costumes or mask. Don't be shy – while costumes are encouraged they are not required.
Get your tickets now online or at 513.621.2787.
It would be ghastly if you missed out.