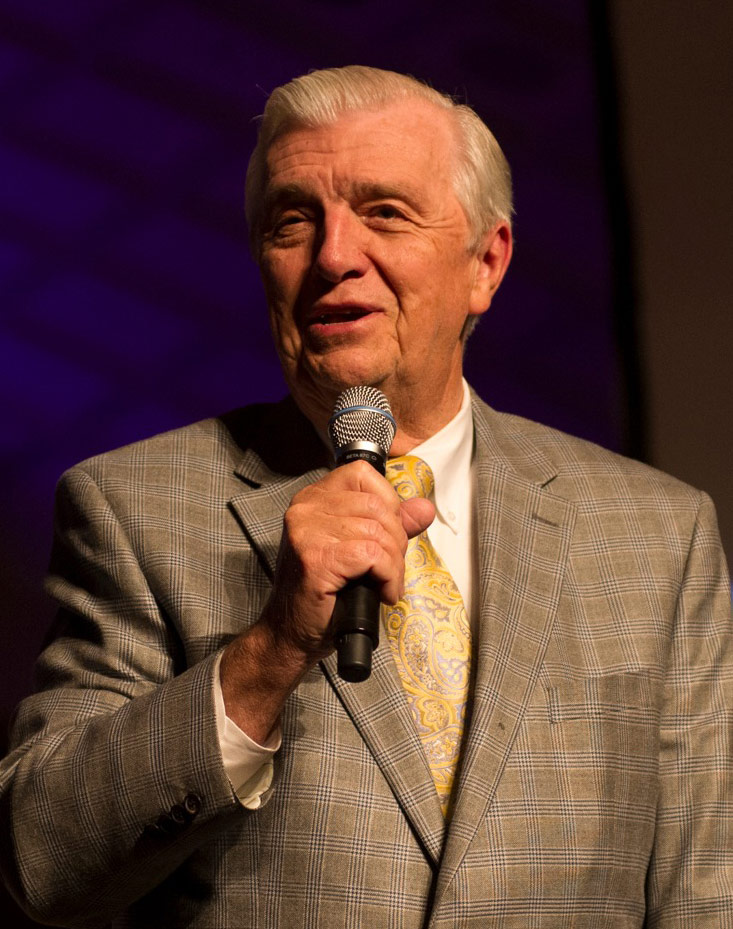 by Holly Brians Ragusa
SPMH remembers our dedicated board member and beloved friend.

 
Don Siekmann, a passionate supporter of Music Hall, served as SPMH President from 2010 to 2015. As immediate Past President he continued to have a positive impact on SPMH (now Friends of Music Hall) and Music Hall. And, in 2018, a new position was created for him: Trustee Emeritus on the Board of Directors.
Don shared his passion for the arts with his wife Linda. This talented couple met when they sang and performed with the Metropolitan Singers in their hometown of St. Louis, Missouri.
When they arrived in Cincinnati, he and Linda got involved with the performing arts and fell in love with Music Hall. "Music Hall is much more than a building, even more than an historic landmark," Don said. "It is the physical embodiment of people's memories."
Don's Memories of Music Hall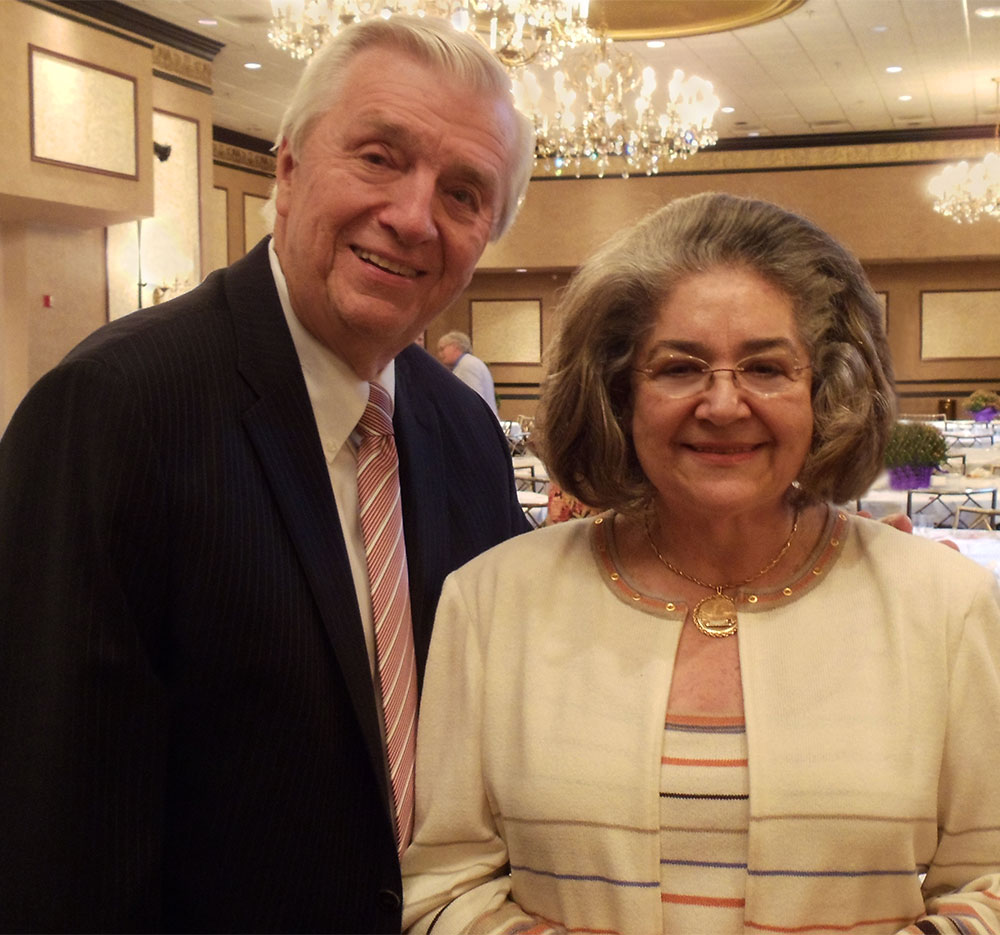 A lifelong amateur singer, Don performed onstage as a member of the Cincinnati May Festival Chorus. He was backstage when the Cincinnati Ballet first performed Firebird on the stage of Music Hall. He was Master Of Ceremonies at the CSO's first New Year's Eve Ball. As someone devoted to the performing arts, he's been in the audience in Springer Auditorium for countless performances. In support of the arts, he and Linda donated the flag and flagpole that stand proudly near the Elm Street entrance to Music Hall.
"'Setting' is so important for everything we do and Music Hall's beauty, heritage, size and excellent acoustics make every event special, and the source of fond thoughts for so many Cincinnatians."
Arts Patron and Supporter
Numerous other Arts Boards in Cincinnati have been fortunate to have Don's ever-positive impact on their organizations.
Don has served on the Cincinnati Ballet Company board, as well as the boards of the Cincinnati Symphony Orchestra, Cincinnati Arts Association, Cincinnati's public television station CET, and, he was the first president of the Greater Cincinnati Arts & Education Center. Linda, a Post-Corbett award winner herself, has served on the boards of the Opera and Ballet, as well as the Chamber Orchestra.
Staunch Supporter of SPMH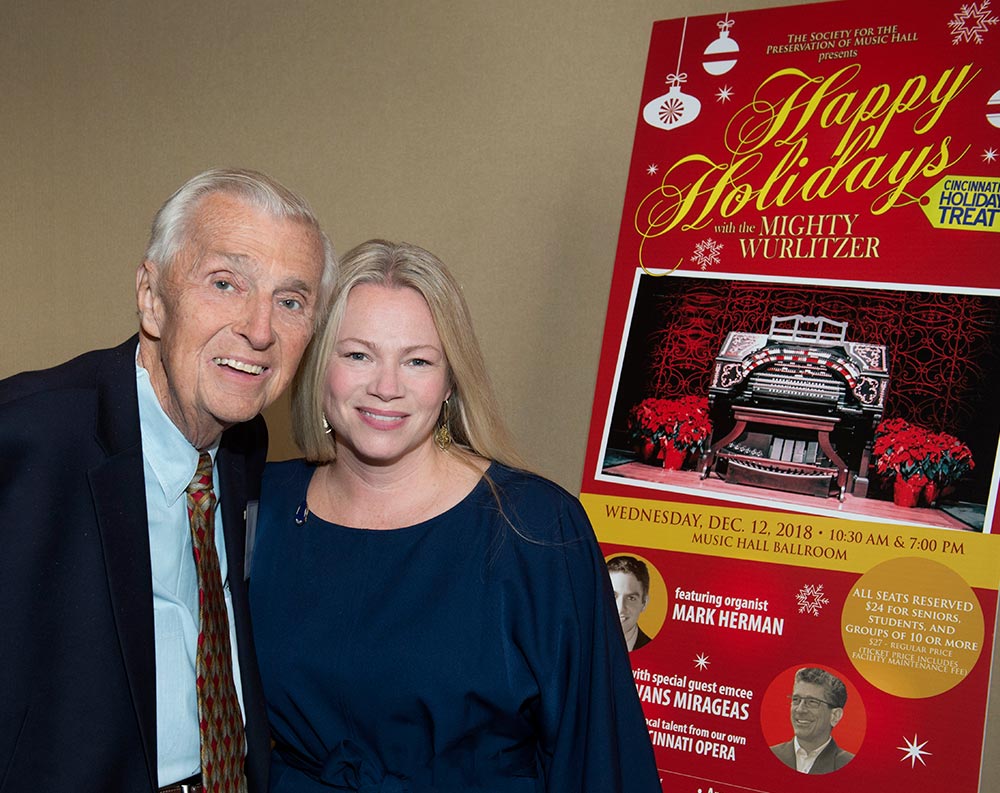 The Society for the Preservation of Music Hall is fortunate to have benefited richly from Don's wisdom and leadership.
During his tenure with our organization, Don Siekmann grew membership, created lasting partnerships, and approved historic projects for the most recent renovation of this iconic structure. His ready smile, seasoned wisdom and quick wit will be sorely missed.
Patron "Saint" of the Mighty Wurlitzer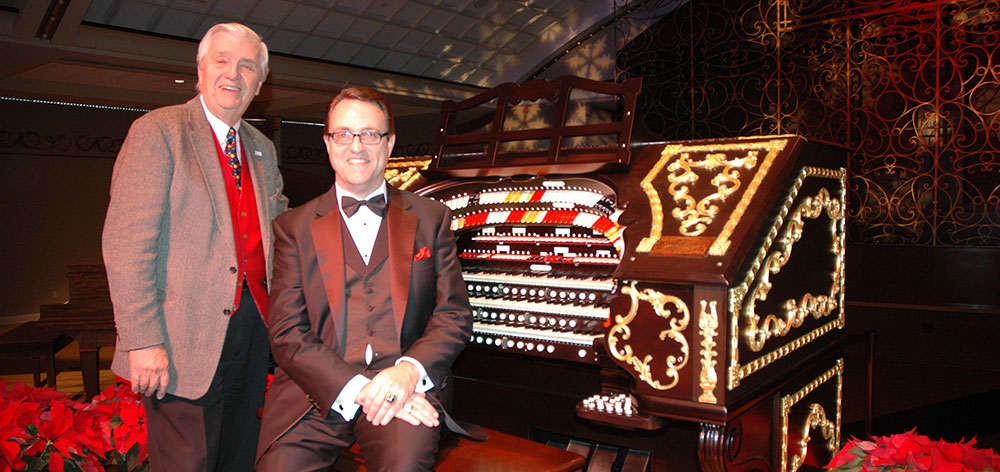 Ever the showman, Don brought the Albee Mighty Wurlitzer organ back to life in Music Hall Ballroom twice, overseeing two installations and dedications into Music Hall, the most recent in October of 2016. He created an organ concert series to share his love and joy of the Mighty Wurlitzer Theatre Organ with us all.
This upcoming Wurlitzer concert series is dedicated in remembrance and celebration of the life of Don Siekmann, whose boundless dedication to the Arts in Cincinnati and SPMH has inspired so many.
We are proud to call him family.
Like many, we dearly miss Don.
Please join us in honoring his memory! Select here to make a tribute in Remembrance of Donald Charles Siekmann.